The month of June 2020 so far has been ok. It wasn't as volatile as the previous months (but not as good – trending upwards). The US Markets were pretty much range-bound and Singapore markets did not outperform as well.
In terms of dividend, the month of June is a drought as I receive no dividend for this month. They do come in useful in helping me buy stuff for the household or for paying bills.
I have purchased some Sun Hung Kai properties stocks at the start of this month after the drop in HK equities prices due to announcement of the proposed national security law which would allow Beijing to override Hong Kong's independent legal system and collect intelligence in the territory.
I am not particularly into politics, but my feeling is that HK is becoming more and more like Singapore in many ways. More sterile, a more authoritative top-down government, etc. Sometimes I reckon HK need some form of control to function. For many people on the ground, the riots and protest obstruct more to their freedom (rather than contribute). I like Daniel Dumbrill's video on this (see below). Nevertheless being an outsider, I would never fully understand.
Who knows maybe the Hong Kong Exchange will end up like the Singapore Exchange with the Index consisting mainly of government linked entities…(There is a trend there, if you have noticed).
Overall, my HK equities portfolio still underperform as compared to my US and SG equities portfolio.
So this comes at a time when I am contemplating what to do next… probably for next month (July). As Singapore moves into Phase 2 of its reopening strategy, for my portfolio I have already slowly moved into it.
Phase 1: To accumulate stable dividend-paying stocks.
I think to some extend 'volume' plays a part. Beyond a certain amount, the annual/monthly dividend payout becomes more meaningful. With an average dividend yield of 4%, a portfolio of $1,000 pays a minute amount of $40 a year (or $3.33 a month) – tax-free. Snowball that to a portfolio of $10,000, and we get $400 a year (or $33.33 a month). Still a small amount, but with $33.33 you can start to purchase some things (perhaps Kopi money for the month), pay the HP/Internet bills, etc. And when we manage to increase the portfolio to $100,000, we will get $4,000 a year (or $333.33 a month). Now that amount starts to make more sense.
I can go on, but you get the picture.
There is a reason why I like Joseph Carlson's Youtube videos, cause he kinda drums it into my head.
Income such as dividend payouts or Bond interest payouts is probably the next best thing to having rental income investment property (or better). Anyway, lots of debate on that.
However, with interest rates going to be near zero for a long time, sticking with bonds may not be a wise choice. Leaving me focussing more on stocks… for now.
In general, I would think many of the dividend stocks in my portfolio are pretty stable. Sure, the Covid-19 outbreak has revealed the flaws of REITs and many other businesses. However, I am sure in the long term, many of these companies will survive and perhaps grow stronger (over their competitors).
However, when I dig into the financial metrics, they aren't exactly the top of the league. ROE not in the 20s, balance sheets not exactly debt-free, profit margin aren't very high, earning growth not high etc….Peter Lynch probably term many of them as Slow growers or Cyclical stocks.
Kind of like investment properties —- I probably won't expect much innovations or high ROE/Earning growth when thinking about them, but rather the stability of the income and assets.
I think this interview (see below) with Guy Spier kinds of sum it up, pertaining to the investing environment now.
To quote the article:
"Buffett famously says interest rates act like gravity and they bring stock prices down. Now we are in a world where interest rates will remain low for a long time. There is a lot of liquidity, there is a compulsion to invest. If you do not invest now, and you will be stupid to invest in the bond market, so equity perhaps is the only game in the town?
The simple answer is what Charlie Munger says: this is not supposed to be easy. So you are actually right. You just presented the conundrum and how do you deal with that conundrum? Do you go in cash and miss out when equity market rises from here? Do you go to bonds that seem to be a termite here? Or do you stay invested in some extraordinarily inflated stock markets? Even within equities, you have the question do you invest in the market darlings, which just seem to be going from strength to strength? Or do you say dive in the whole classic value investor, where all your stocks continue to go down? It's a very tough time……
How can you be a value investor when all the businesses that seem to be doing really well are ones that appear to have very high valuations? I will just give you a couple of simple adjustments so if you are in the software space, you will have a marketing expenditure that you would spend to grow the size of your business. The moment the marketing expenditure goes away, the minute you go into a steady state, you have to make that adjustment and look at the earnings of the company without the growth capex. Making those kinds of adjustments, some very smart value investors come to the conclusion that some of the FAANGs are actually great value investments."
Phase 2: To accumulate growth stocks.
With the recent V shape recovery in the US stock market, you start to read and hear of people with success in stocks capital gains.
I am sure many would have found out about Chicken Genius Singapore's videos. With a video title like this "$440,000 gains in 2020", I am sure many would be interested.
Or Adam Khoo's video – 5 Reasons the Stock Market Can Go Much Higher
Or Dave Portney's – Barstool Sports founder believes he's a better investor than Warren Buffett and has determined day trading is 'the easiest game' there is 
Going back to what Guy Spier said – It is a tough time.
Well, I find Phase 2 of my investing journey hard. Adjustments had to be made when I think of these growth stocks. Nevertheless, looking at the forward PE ratios of the FAANG stocks – some are not outrageously high (not cheap also).
Forward PE Ratio – Source from Yahoo on 21 June 2020
Facebook: 32.68
Apple: 22.57
Amazon: 103.09
Netflix: 71.43
Alphabet Inc: 34.13
Then again, these are not the Tech stocks at the super growth stage. .. Mega Techs.
There are arguments to stick with tech companies in the steady-state beyond the high growth Capex stage. And beyond these mega techs, I am sure we can find many more growth companies with stellar financials.
We often read and hear about the winners but not the losers.
My fear is probably towards senseless speculation. Not understanding what I am investing in or having no conviction in my investment over the long term. I am sure some of us would have read about the young man who committed suicide after seeing a negative $730k balance in his Robinhood trading account.
Ah yes, Robinhood, the app-based pioneer of zero fee trading in the US.
Looking through the Robintrack website (which keeps track of how many Robinhood users hold a particular stock over time)… I came across some very senseless speculations. Sure there are many turnarounds plays in the top 100 holdings in view of the Covid-19 induced recession (eg. Delta Airlines, Carnival, Norwegian Cruise Line, United Airlines, Boeing, Spirit Airlines. – many among the top 20 popular stocks).. which I don't see any near term turnaround.. and I have my doubts as long term holdings (after the Covid-19 blow over).
And I wonder what is with the infatuation with medicinal cannabis companies? Yeah, sure they have sticky business models. Interest is going up while stock prices continue downward trends for many of these stocks, while the general markets recovered Eg. Aurora & Hexo with deteriorating income and EPS. Probably turnaround plays as well.
To quote the below article:
"Earnings growth, or at least the prospect of strong earnings, is a hallmark of top stocks. But the marijuana industry, broadly, is losing money. The industry's billion-dollar valuations dwarf million-dollar quarterly sales figures.
Not surprisingly, marijuana stocks have poor Earnings Per Share Ratings. Innovative Industrial Properties leads with a 77 EPS Rating out of a best-possible 99. Cronos Group had a 38 EPS Rating."
However, I am not even talking about these.
At no. 49 (in terms of popularity (among Robinhood users), we have Hertz (above Nikola, Luckin Coffee, Netflix, Nvidia, Nike, etc)
For a long time, the number of users holding this stock has been very stable, until recently. The numbers shot up when Hertz started filing for bankruptcy on 22 May 2020), while its stock price spiked briefly before crumbling.
Denver-based oil producer Whiting Petroleum which filed for bankruptcy on 1 April 2020, also saw a surge in interest from Robinhood users.
GNC, which is said to be close to filing for bankruptcy, saw its shares soar and interest among Robinhood users rise.
The whole concept of investing is thrown out of the window, replaced by speculation (eg. hoping to be not that last fool). Hertz has even tried to capitalise on this by issuing new stocks to avoid bankruptcy (but failed).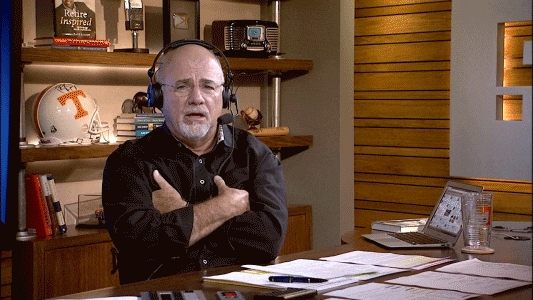 That is the other end of being extreme. Beyond having no conviction and understanding the financials of the company I am investing, and even beyond having an innovative company with Proof of Concept and the Ability to Scale. It made no sense at all.
Hmm.. as stated in the Feb 2020 article below, the median age of a Robinhood customer is 30, and half say they're first-time investors.
Maybe to quote Marc Rubinstein in his article below:
"But a pivot from sports is a compelling explanation. The demographic of Robinhood's customer base is similar to that of a sports bettor. Men aged 25-34 are the segment most likely to bet on sports on a regular basis. According to Deloitte 43% of North American men aged 25-34 who watch sports also bet on sports at least once per week, and that's the same group that has flocked to Robinhood. The median age of a Robinhood customer has drifted up from 27 in 2017 to 31 now, and 80% of them are men…..
Robinhood customers also appear to be attracted to stocks for the same reasons they are attracted to sports events. In its S-1 prospectus DraftKings, a sports betting company, says that it delivers "betting experiences designed for the 'skin-in-the-game' sports fan — the fan who seeks a deeper connection to the sporting events that he or she already loves." A look inside Robinhood portfolios reveals the sorts of companies that customers no doubt have deep connections to. Outside of the 'cheap' stocks (Robinhood gives away a free share, priced between US$2.50 and US$10, to every new account holder) portfolios are stuffed full of Aurora Cannabis, Disney, Snapchat, Tesla, Twitter. (Very few banks and financial services companies are in there.) On the basis that their customers love sports betting, there's something meta about DraftKings itself having worked its way into more Robinhood portfolios than practically any other stock over the past month."
Sure perhaps it provides entertainment and adrenaline rush (that comes with gambling as well). Well, been burnt too many times to even wanna try. Actually, I don't really lack entertainment by investing (even though I am always holding the same stocks for months – always get surprised from time to time). Just want to sleep well at night.
Sure reading the financials of the company will not ensure that I hit the big time stocks… but it does minimise my stupid and impulsive buys (won't eliminate though). There is a certain amount of irrationality when it comes to growth stocks… that is just how it is. However, to speculate in Hertz is beyond that level. No numbers, no narratives, no future… don't know what to cling onto.
"If you're prepared to invest in a company, then you ought to be able to explain why in simple language that a fifth grader could understand, and quickly enough so the fifth grader won't get bored." Peter Lynch
If I am to invest in Hertz now, I would probably tell my son (for the reason for investing in Hertz), is that Daddy does not love you and would like to burn your future varsity fund right before your eyes…….Muahahaha…. "p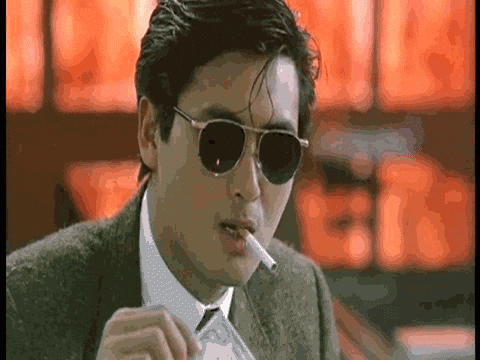 Who knows, people probably made big money from Hertz stocks … but then again investing (or shall I say speculation) is one area whereby making a profit does not always mean you are right.
I can't remember the exact words of Howard Marks, but as I recall, it is the ability to tilt the probability in your favour, but the final results may be still negative. He stated the example of a bowl with negative and positive lots. Even though one may choose a bowl with 70% positive lots, one can still draw a negative lot from it. However, that does not mean that the person is wrong (in the long run).
From time to time, I would look at the shared portfolios in Stockscafe. Inevitably I look at the stock holdings of the top-performing portfolios (be it 3 yrs or all-time) and get some ideas from there. However, ultimately, it still boils down to reading more about the stock/company narratives and studying the financials. I have to be convinced by at least one of them (narratives or numbers).
Oh Yeah, Tesla, Square, DataDog, Docusign, Mega Tech stocks featured quite prominently in many of the portfolios which achieved stellar gains recently. However, not too far down the list, there are portfolio consisting of Singapore Reits, banks, etc which are also doing well. I guess it has to do with a bit of timing and luck.
So moving on, I have been looking at more growth stocks. However, despite working from home, work is keeping me busy most of the time.
Anyway, the month of June is not over yet. Who knows … how things will change.