During this period with the Covid-19 pandemic on-going, it is not surprising to find many companies either slashing their dividend or suspending their dividend.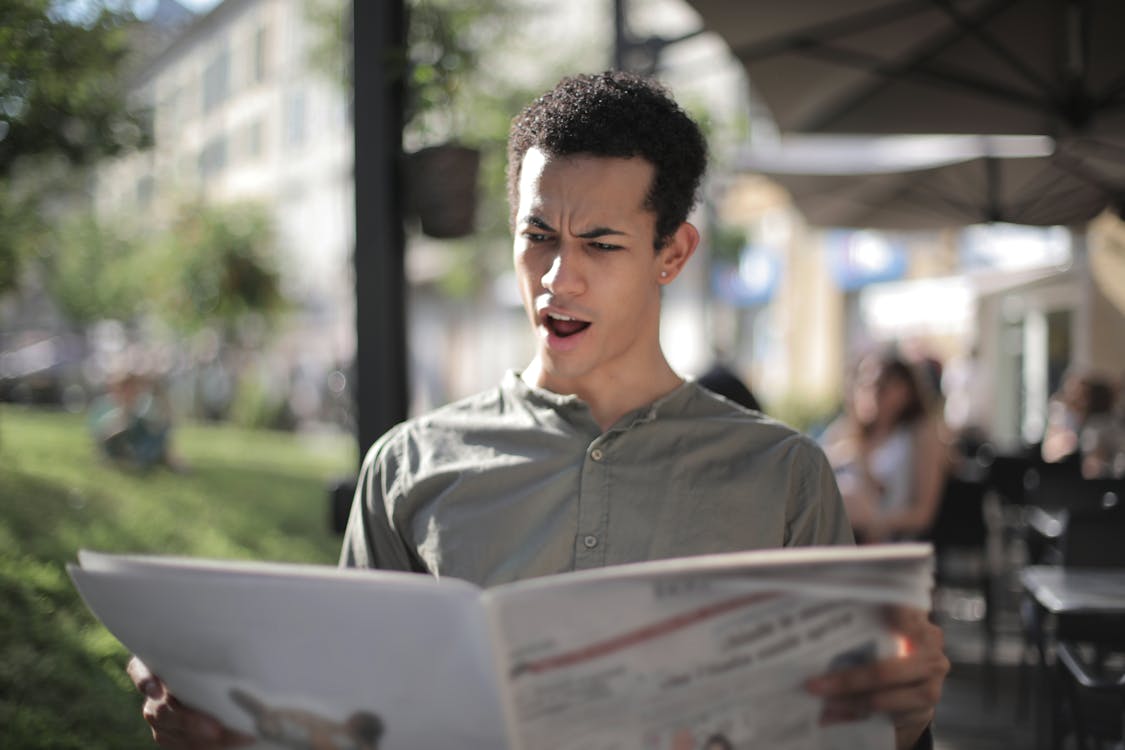 Among my holdings, I was pleasantly surprised by the recent announcement of Colex to issue a Special dividend of 10 cents on 4 August 2020. This company is bucking the trend. :p
On 3 Aug 2020, Colex shares were trading at $0.20 per share. A $0.10 special dividend is almost half that share price, and on 6 Aug 2020, Colex share price has rose to $0.33. A 65% increase.
Colex's annual dividend payout is fairly consistent (see above), ranging from $0.005 to $0.006 (once in 2017 it was $0.011). Kind of predictable and boring. So yeah, $0.10 is a big jump. And the resultant dividend yield (inclusive of the other dividend payouts so far) is a whooping 31.67% (in the midst of a recession).
I am surprised from another angle, given that the earnings reports of Colex have been lacklustre for many quarters, given the rising operating expenses and staff costs, etc. Also the big kicker was the unsuccessful tender for public waste collection in Jurong sector (Colex's 7-year contract expired on 31 March 2020). Colex was the lowest bidder, but the contract was awarded to Alba.
Their subsequent tender for public waste collection in Clementi-Bukit Merah sector in 2020 was also unsuccessful. Colex was the 2nd lowest bidder, contract was awarded to SembWaste.
Subsequently, these will be the tenders upcoming.
Expiry for the other 4 sectors:
1) City-Punggol – Jun 2021 (Existing operator: SembWaste; Tenders opened on 24 June 2020)
2) Woodlands-Yishun – Dec 2021 (Existing operator: SembWaste)
3) Ang Mo Kio-Toa Payoh – Dec 2021 (Existing operator: 800 Super)
4) Pasir Ris-Bedok – Oct 2025 (Existing operator: 800 Super)
Ok, to be fair, there are listed companies increasing their dividend payout during this period (such as SGX), but that is mainly because they are doing well.
However, in Colex's case, given the loss of the Jurong Sector public waste collection, Colex's revenue for HY2020 has decreased by 21.8% to S$26.359 million from S$33.725 million in HY2019.
From their recent 2019 Annual Report (below), Waste disposal revenue takes up approximately 57% of the overall revenue. With the loss of the Jurong Sector that could mean a substantial loss in the revenue (I am not sure if there is a further breakdown in this waste disposal revenue, but I am assuming most if not all came from the Jurong Sector public waste collection). So that is a permanent loss of around 60% revenue in the coming years, unless Colex managed to successfully bid for a PWC tender.
I would have expected Colex to be conserving cash at this period, given the global pandemic and uncertain economic outcome, as well as its own foreseeable revenue/income drop. Personally, to me, Colex is the typically boring company with an easy to understand business. In addition to these, it is also known to have a strong balance sheet (minimal debt and a cash hoard).
Colex latest annual report shows that it has $22.5 mil in cash and cash equivalent. A bit of context here, Colex has a market capitalisation of $43.733 mil. Colex's cash is approx. 52% of its market capitalisation.
That is a lot of cash for a small company.
An off the envelope calculation: Given that Colex total share count is 132.52 mil. The special dividend is an outflow of approx. $13.25 mil.
As mentioned earlier, Colex latest annual report shows that it has $22.5 mil in cash and cash equivalent. With the above dividend outflow it is now left with $9.25 mil (not considering the other interim dividend payout this year).
The management has stated that the special dividend was issued as it was unsuccessful in the last two PWC tenders and is unable to invest its surplus cash during this uncertain period.
However, many others think otherwise.
You see, Bonvest Holdings Limited owns 78.94% of Colex or 104,611,560 Colex shares. And Colex Chairman, Mr Henry Ngo has substantial stake in both Bonvest and Colex (BTW the relationship of Henry Ngo, Bonvest, Colex and Goldvein Holdings is very complicated).
With the special dividend Bonvest is getting $10.461 mil from Colex.
It reminds me of the relationship between Comfortdelgro and Vicom. FYI, in Feb 2019, Vicom declared a Special dividend or 8.62 cents; there was no special dividend payout a year ago. Comfortdelgro is a direct beneficiary of that payout, since Vicom is two-thirds owned by ComfortDelgro. However, as compared to the current situation now with Colex, it is a different story. Vicom then, posted a 30.9 per cent rise in net profit for its full year ended Dec 31, 2018.
Vicom posts FY18 profit rise, announces special dividend (read here)
Bonvest as a company has 3 main core business: Property, Hotel and Waste Management (Colex).
Bonvest's main revenue comes from Hotel (around 60.6%), followed by Rental (around 9.7%).
Given the Covid-19 induced global recession, it is without doubt that Bonvest's main revenue generators are impacted. Hospitality is like ground zero in this pandemic devastation (next to the aviation sector & cruise lines). In its 8 June 2020 announcement (below), Bonvest has already mentioned that. As for the magnitude, we would have to wait for its earning report.
Nevertheless, Bonvest has stated that it has sufficient cash holdings and undrawn credit facilities and may further leverage on unencumbered hotel properties for new credit facilities.
Well the group does have a cash balance of $46.4 mil in 2019. However, it also has total liability of $460 mil. Current liabilities (due to be paid in 12 months) stands at $237 mil.
The Group has a gearing ratio of 27.71% and total borrowing of $339.5 mil.
So yes, the cash balance does pale in comparison to the liabilities and borrowings.
In additional, there are also other risks such as a downgrade of their property valuations at the end of 2020, etc (which will adversely impact their balance sheet and ability to obtain better / higher loans from banks).
Cash flow wise, they are lumpy (Bonvest being a property counter). 2019 Operating Cash flow was around $29mil, while CAPEX was around $24 mil.
I am not sure how 2020 Operating Cash flow will pan out. However, looking at the CAPEX it can fluctuate wildly from around $24 mil to around $54 mil. If we take a 50% cut from operating cash flow (of $29 mil), the free cash flow would be around negative $9.5 to $10 mil, provided CAPEX remain around the same as in 2019 (and that is a big IF).
Well the special dividend payout ($10.461 mil) from Colex this year as mentioned earlier would come in useful.
This move by Colex does raise some doubts (despite Bonvest stating that they have sufficient financial resources).
In the meantime, I am sure for retail investors, the special dividend announcement is a welcome news. This dividend payout or shall I say, transfer of cash, has benefitted the minority passive retail investors. This is especially so for this thinly traded stock, whose stock price has been on a down trend since the start of 2017. For me, my Colex stock holdings has turned green (unrealised profit). It has been underwater for quite a while.
However, I don't think this Special dividend payout would last (the most another year), unless Colex's financial performance pick up (with the successful bidding of a public waste collection tender).
Despite being cash rich, Colex with a market capitalisation of $43.733 mil is still small fry. Big brother – Bonvest with a market capitalisation of $355.343 mil, would need much more cash injection than Colex's special dividend if the pandemic drags on (and Bonvest cash burn gets bigger).
It might have been a wonderful symbiotic relationship between the 2 companies, a bigger 'brother' (Bonvest) in charge of the more glamorous side of business, with world class hospitality real estate, while little 'brother' (Colex) stays in the shadow and play it safe with a super unglamorous smelly but stable business of waste collection, with a strong warchest to boot. What could go wrong? However, even prior to the Covid-19 pandemic, little brother's business has already started to encounter hiccups, and a black swan event like this pandemic resulted in an unprecedented crisis for big brother's business. It is like a candle with both ends burning (question is: which end has a bigger fire).
However, in the meantime, for the current retail investors who are vested in Colex stock, just enjoy the moment. I do doubt the intention of this Special dividend is to reward long time shareholders of Colex… they are just an accidental beneficiary (though minor) of this transfer. Cash after all, in this low interest rate environment (close to zero, and in some cases negative), is better used for other means as compared to being left in a fixed deposit account.
For some, it is a good time to cash out. Perhaps that is how Mr Henry Ngo views it as – a warchest for cash, which is to be opened in times or need. For others, it is a welcome change from the downward trend of the stock price.
Disclaimer: I am vested in Colex Holdings Limited stocks.
Update: I have divested my position in Colex Holding Limited stocks in Aug 2020.