Since late last week, there was an interesting development in Chinese stocks, and for Singapore retail investors invested in listed Chinese private education companies, it was hell.
China stocks tumble in 'panic selling' amid education crackdown (read here)
To quote the above article: "Chinese regulators on Saturday published reforms that will fundamentally alter the business model of private firms teaching the school curriculum, as Beijing aims to overhaul a sector it says has been "hijacked by capital". The new regulations ban firms that teach school curriculums from making profits, raising capital or going public. Friday was already a bloodbath for the sector in both Hong Kong and the US, after a leaked document circulated on social media."
I do know much about the Chinese education system, much less the salary of professors or private educators there. However, a brief search online revealed that the average monthly salary of professors in a top university like Tsinghua is 15,155 yuan (approx. SGD 3,165). However, the article also added that this salary situation is only a small part of the professor's income, not the bulk. So yeah, it is hard to gauge. Many professors hold multiple positions. And by publishing papers in journals, professors will receive bonuses of varying amounts.
Tsinghua professors' "average salary table" has flowed out, everyone does not believe it, and many people feel a little surprised (read here)
Of course on the other end of the spectrum, we have articles about the high income of private tutors. They can earn nearly US$50,000 (S$67,980) a month.
China's 'celebrity' tutors earn fortunes online (read here)
If one has the right credentials, knowledgeable, and able to leverage on the online platforms to reach masses of students, and further-more if he/she is popular with the students (possess a charisma) – able to reach celebrity tutor status… this is possible (with lots of hard work). In addition, many Chinese families have only one child, hence the attention and focus is only on that child.
Chinese students go gaga – over online tutors (read here)
If the tutor has the grit and determination and good business acumen (eg. a true blue entrepreneur), and go further to list his/her company, the sky would likely be the limit. Although the odds is really low (in becoming a billionaire). Possible but low.
Chinese tutor billionaires no longer so following government curbs (read here)
Of course this is nothing new in Singapore (and for many developed Asian nations like South Korea and Japan). What is different perhaps is the harsh and drastic actions by regulators in China or perhaps the scale and proliferation of this sector (given the huge population of China). It is after all a $100bn private education industry.
As I said, I am not familiar with the situation in China and is basing on what I have read online (taking it with a pinch of salt).
Which brings me to the question: What about the Singapore private education industry? Having went through the public education system in Singapore myself, and watching my own son going through it now (as well as hearing from my colleagues and friends with school going kids), I am sure the pressure cooker / 'kiasu' education system is alive and well in our small city-state.
I do have friends who work as MOE teachers, and many view their jobs as a 'callings' eg. to serve a nobler cause other than for monetary benefits. Similar to a doctor's profession.
Before I go further, I do acknowledge that a good salary is just one aspect (albeit an important one) that makes people stay on in their job. There are other non-quantitative aspects (like the company culture, time flexibility, benefits, opportunities for self progression, etc). To just look at the salary aspect is a bias point of view.
Again, I searched online looking for the salary scale of teachers and university professors/lecturers, together with news about our very own superstar tutor.
Teaching / Education Average Salaries in Singapore 2021 (read here)
University Teacher Average Salary in Singapore 2021 (read here)
Nevertheless, if we compare that to the average salary and the Median Gross Monthly Income from work in Singapore , I think their civil servant's pay is not exactly low (relatively speaking). Well, we all choose our own "poison", so to speak.
As of January 2021, the average salary in Singapore is $5,877 per month, inclusive of the employer's CPF contribution. In Singapore, the Median Gross Monthly Income from work, inclusive of CPF contributions of full-time employed residents is at $4,534 (based on the year 2020).
Base on the websites listed above, even at the low end, the lowest average monthly salary of a teacher is around $4,300, while the lowest average monthly salary of a university teacher is $5,930.
Beyond the question of mid year and end of the year bonus and AWS, there are addition factors to consider when thinking about a MOE Teacher's salary. MOE Teachers Are Automatically Enrolled In The CONNECT Plan (read here). Under the CONNECT Plan, MOE sets aside a sum of money ($2,400 to $8,320) each year for eligible teachers. This would be paid out at key points (every 3 to 5 years) in a teacher's teaching career. In theory, a teacher who has a PGDE would be receiving $168,800 in CONNECT payouts if he or she stays in teaching service for 30 years, on top of his or her regular salary and annual bonuses.
Similarly for University professors. I read that Entry level – Assistant Professor at NUS, in addition to their salary, get to stay in a nice apartment (condominium) at Kent Vale across NUS Kent Ridge campus that can be kept for 7 years (read here).
Still, all these perks, even if we convert them to cash and add to their monthly salary, the overall monthly income would pale in comparison to the Singapore superstar tutors' monthly income, who can earn at least $1 million per year.
According to the below article (dated May 23, 2016), there are at least 10 such private tutors, according to educators in the growing tuition industry. They are part of a tuition industry worth more than a billion dollars annually, nearly double the $650 million households here spent on tuition in 2004.
Super tutors who earn at least $1m a year (read here)
In the table above, I also added the high end salary of a university professor according to the post I saw in Quora (see below), which is about $270,875 per year (or about $22,572 per month). Yeah, the post is a bit dated (4 years ago).
I am sure it is no easy path reaching the S$1m a year mark…. but question is, if so, is the Singapore Private Education Sector "hijacked by capital"?
Where do we actually draw the line?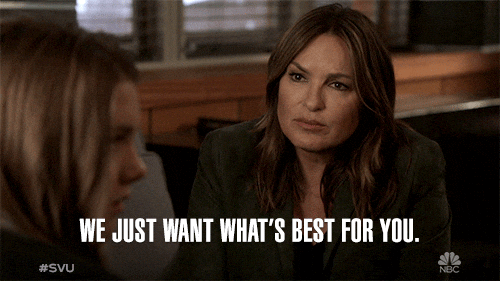 Where there is demand, there will be supply I reckon. Who or what is to 'blame'? The tutor, the parents, the students, the system…?
If Singapore regulators implement the same harsh actions, what would the Crazy Rich Asians / Tiger parents in our city-state say or do? Can this be effectively eradicated anyway?
My feel is that such regulatory interventions (fast and drastic), like the panda, great wall, and the forbidden city… is unlikely to happen in Singapore.
To quote the below article: "The temptation is to view the market in a similar way to major peers like the US, but Beijing often moves more quickly and decisively because it lacks checks and balances, said an executive at one of the world's biggest private equity firms who has backed at least one US-listed Chinese education company. He asked not to be identified given the sensitivity of the subject. Another private equity investor who focuses on Asia called the crackdown a wake-up call for investors who have overlooked Chinese regulatory risks in recent years."
China crackdown rocks investors: 'Everybody's in the crosshairs' (read here)
---
StocksCafe
FYI I find StocksCafe useful for the tracking of my own portfolio, and especially like to use it to track my portfolio stock dividend / bond interest payouts (projected and due). You can use my referral code: apenquotes. Just click here. Upon signing up using the referral code, you will get to enjoy being a Friend of StocksCafe and test out all features for free for two months!
Please follow me at StocksCafe, via my StocksCafe profile page.
Tiger Brokers
For the Singapore market, Tiger Brokers currently waive the minimum fee and only charge a 0.08% trading fee. This drastically reduces your cost as the minimum fee from other brokers (ranging from SGD 8 such as FSMOne and SCB, to SGD 25 for local brokerages) does add up and can eat into your returns.
Tiger Broker Referral Code:: GPE59H
Sign up here.
Use the above referral code to enjoy the below benefits (Campaign Period: 1 July 2021 12:00:00 – 9 Aug 2021 12:00:00 (Singapore Time)
FSMOne.com
Typically I use FSMOne.com to invest in funds & ETFs (including money market funds).
If you do not have an account, you can sign up here. Pleaee use my FSMOne referral code: P0031127, when you sign up.
Shopee
I have been using Shopee for a while and think you will like it as much as I do.
Get $10.00 off your first purchase using my code DARREB52.
Download Shopee now and enjoy hot deals at the best prices! Click here.
Happy shopping!

---
Do like my post if you have enjoyed it!! Click the star below.
Do subscribe to my Patreon page.