My habit in investing is to do monthly dollar-cost averaging (DCA) into my stock portfolio.
Typically I get my monthly salary at the end of the month, so while others are excited about shopping for the latest clothes or gadgets, I would start thinking about which stock to buy for the coming month.
I would first think about adding to the holdings in my current portfolio. My current portfolio consists of Singapore centric dividend stocks, Hong Kong centric dividend stocks and US / HK listed growth stocks.
In the past few months, my focus has been on Chinese (HK listed) tech stocks. Eg. Alibaba and Pinduoduo, while further adding on The Trade Desk. I have also added a bit in recovery dividend stocks like Straco.
The price weakness in Chinese Tech stocks are evident starting with Alibaba late last year. What I did not expect until today is the length of it and the extend of the Chinese regulatory crackdown. And the continued (and further) weakness in Chinese Tech stock prices.
Coincidentally, for the Singapore Market, the year started well, with the STI rising from around 2860 points in Jan 21 to 3220 points in late April / early May 21. Subsequently it was kind of ranged bound, and with the rise in COVID-19 cases and reversion back to Phase 3 Heightened Alert, there was a couple of days of price weaknesses.
Having added to the Chinese Tech stocks in my portfolio, my initial intention is to slowly focus more on Singapore dividend stocks, to continue the upward trajectory in the projected annual dividend income.
However, the volatility in HK listed stocks and in particular Chinese Tech stocks (such as Pinduoduo and Alibaba in my portfolio) made me think twice.
Hong Kong stocks sink by most in 14 months as tech sell-off deepens after China unleashes new measures against Tencent, private education firms (read here)
I can foresee that the drag on Chinese Tech stocks will be long drawn, but like the re-opening of the world economies (including Singapore's), I foresee better days ahead. Singapore is still on track to reopen, although it will be a bumpy ride (which is evident from the volatile stock prices as well). For my own Singapore portfolio, it is like taking 2 steps forward, and 3 steps back. Remind me of Cha Cha dance steps.
S'pore to review Covid-19 curbs early next month (read here)
I treat both the drops in Singapore dividend stock prices & Chinese tech stock prices as opportunities.
As for the China's crackdown on private education companies, I am surprised by the harsh and swift actions by the Chinese authorities. Chinese regulators on Saturday (24 July 21) published reforms that will fundamentally alter the business model of private firms teaching the school curriculum. As stated in the news, the regulators aim to reform a sector which it says has been "hijacked by capital."
The private education sector is a lucrative business, even in Singapore. However, the scale and competition in China would be much higher. I can just imagine the amount of anxiety parents and their children have, going through the stressful education system there, and with the private education sector exploiting it. Ultimately giving rise to superstar / celebrity tutors who earn fortunes (eg. US 50k a month).
Being brought up in the pressure cooker education system in Singapore, this is probably one sector which I would not invest in. For a lack of a better word… I can empathise with the students.
So yes, while my Singapore portfolio does the Cha-Cha, and my HK tech stocks (Story Fund) doing the Olympic dives, I see opportunities.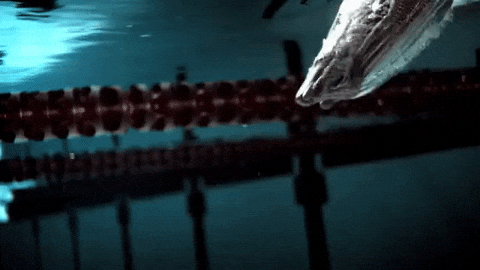 For this coming DCA, from a long term perspective, I would be interested to add a bit more to my Singapore dividend portfolio and Story Fund (specifically the Chinese tech stocks). Due to the limited funds available to invest, if I am to choose between the two, I would choose the latter.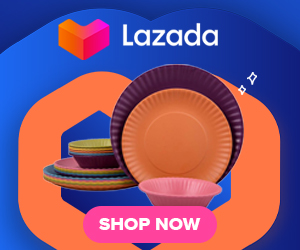 ---
StocksCafe
FYI I find StocksCafe useful for the tracking of my own portfolio, and especially like to use it to track my portfolio stock dividend / bond interest payouts (projected and due). You can use my referral code: apenquotes. Just click here. Upon signing up using the referral code, you will get to enjoy being a Friend of StocksCafe and test out all features for free for two months!
Please follow me at StocksCafe, via my StocksCafe profile page.
Tiger Brokers
For the Singapore market, Tiger Brokers currently waive the minimum fee and only charge a 0.08% trading fee. This drastically reduces your cost as the minimum fee from other brokers (ranging from SGD 8 such as FSMOne and SCB, to SGD 25 for local brokerages) does add up and can eat into your returns.
Tiger Broker Referral Code:: GPE59H
Sign up here.
Use the above referral code to enjoy the below benefits (Campaign Period: 1 July 2021 12:00:00 – 9 Aug 2021 12:00:00  (Singapore Time)
FSMOne.com
Typically I use FSMOne.com to invest in funds & ETFs (including money market funds).
If you do not have an account, you can sign up here. Pleaee use my FSMOne referral code: P0031127, when you sign up.
Shopee
I have been using Shopee for a while and think you will like it as much as I do.
Get $10.00 off your first purchase using my code DARREB52.
Download Shopee now and enjoy hot deals at the best prices! Click here.
Happy shopping!
---
Do like my post if you have enjoyed it!! Click the star below.
Do subscribe to my Patreon page.