Well, you know, things aren't always what they seem to be. What can I say, cosmetics does wonder.
The ZERO dollar Trainee
I do believe that law graduates get paid higher than most other graduates from other faculties (well at least during my time – when I graduated in the early 2000s). Yes, I know the hours are hard and the work is punishing, but hey, at least they are paid well… right? There are after all jobs that are punishing and you get paid peanuts.
In fact, looking at this recent article (see below), law graduates from SMU and NUS still earn some of the highest if not the highest salary among all the graduates – Average Gross Monthly Salary being $4,915 and $4,898 respectively.
However, has the glut of law graduates in Singapore gotten so serious that trainees are only able to get a placement if they do not receive an honorarium during their stint?
By all means, work for something you are passionate about. However, this is really a stretch – to be paid nothing…. (worse so if you fund your overseas studies via a student loan and has no financial supports from your parents or elsewhere).
Given the fact that both foreign and local law graduates are required to complete a six-month practice training contract at a Singapore law practice before being called to the Bar – law firms here will always have a ready supply of trainees given the glut of law graduates. For some other courses, internships are optional.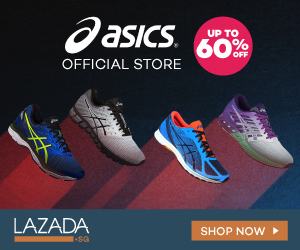 In fact, according to this article in Aug 2014, it highlighted that "although the number of recognized overseas universities has remained at 35 since 2006, the total number of Singaporeans reading law in the United Kingdom has more than doubled to 1,142 between 2010 and last year, based on the Ministry of Law's estimates".
On hindsight, I reckon this increase in lawyers started in 2001, when the Second Committee formed by the government on the Supply of Lawyers, found that demand had outstripped the supply of lawyers. The NUS law school subsequently increased its annual enrollment from 150 to 200 over the next few years while law graduates from 10 more overseas universities, including Australia and New Zealand, were allowed to practise here should they meet the academic cutoffs.
The 5-figure per month Intern
On the other hand, if you are an intern working in Facebook in the US, you can expect USD 8,000 (or SGD 11,000) a month.
Or if you are an intern working in investment banking or sales and trading roles, in one of the global banks in Singapore, like Goldman Sachs or J.P. Morgan, you can expect to be paid around SGD 10,000 per month.
I do believe that the business model of the biggest tech firms (which by the way are some of the biggest companies in the USA by market capitalization) is ultra efficient (basically need negative cash to generate cash flow)…. but do the interns working in these firms (Facebook, Microsoft, Apple, etc) generate such high profit for the companies to warrant such high salary?
Or for that matter even some of the global banks based in Singapore.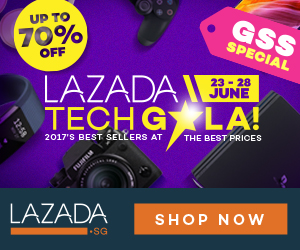 Frankly, if you ask me personally, I do feel that tech firms and banks (when it comes to the stock market) are over-valued for a long time. Yes not as over-valued as the values prior to the dot.com bust or global financial crisis, but nevertheless over-valued. Whether we are in a bubble or not, I leave it to you to decide.
The recent sell-off in tech stocks has many analysts lamenting that tech stocks have been over-priced for a long time, and the short-term correction is only normal.
How we perceive the value of money
Well, come to think of it, for some of these interns, these internships are the first experience they had with earning actual money…. Some have never worked in the 'real' world all their life.
"Wow!! First time working and getting 5 figures a month already" vs "So hard to earn my lunch money"
Will this, in turn, create a false sense of confidence for those interns with such high pay?
And what about those law trainees (who are often graduates who read law overseas) working for literally 'nothing'? What to show for all their effort and money spent for an overseas law degree?
Will they be unduly demoralized even before they start their career?
I reckon different people have a different perception of money. In addition, the stage of life you are at currently and what you earn do have an effect on how we perceive money.
I reckon I am still stuck in the teenage stage when it comes to my own perception of money. Well, my wife is at a more advanced stage :p
Not sure about the intern getting S$11,000 per month – what stage will he be at?