I have previously written about QAF Limited on 7 July 2016 (read here). If I am not wrong, the stock price then was around SGD 1.08. On 22 June 2017, the stock price of QAF is SGD 1.325.
Well, I did mention in my July post that I will keep an eye on this stock.
I did a quick study on the financial statistics.
In comparison to the statistics in July 2016, there appears to be an improvement, namely:
The trailing P/E is now lower at 6.31 while Price/ Book is about the same. At first glance, the stock P/E appears really low (surprisingly given the run up in share price). If we divide the stock price on 22 June 2017 by the FY 2016 EPS, we will get a P/E of 1.325/0.21=6.3. But this EPS of SGD 0.21 was due to the sale of 20 per cent of QAF's shareholdings in Gardenia Bakeries in April 2016. If we exclude this, FY 2016 EPS would be SGD 0.109 and we will get a P/E of 1.325/0.109= 12.2. Not low but not very high either.
The Return on Equity has improved greatly – reaching 22.47% (some might even consider this a growth stock). However, if we exclude the one-off gains, ROE would be around 13% (read here). That would just be a slight improvement from the 12.69% on 7 July 2016. Return on Asset is a low 6.02%. Not a very cost effective business model – not surprisingly as QAF's business model is pretty asset heavy.
The Profit Margin and Operating Margin have improved, but still not great.
Total cash and Total debt have increased. However, the resultant cash (after deducting debt is now SGD 38.4 mil. Which is so much more than the SGD 1.87 in July 2016. It is a vast improvement … Hmmm.. are they anticipating a 'great flood' or something?
Consequently, the current ratio has also improved to 2.43 (from 1.98). Note:  Acceptable current ratios vary from industry to industry and are generally between 1.5 and 3 for healthy businesses.
The dividend yield, unfortunately, has fallen to 3.79% from 4.5% – probably due to the run-up in share price. Nevertheless, at 3.79% yield, it is not bad.
The stock is not exactly cheap.
The fundamentals seem to have improved – especially the balance sheet. Unfortunately so did its share price. Consequently, its dividend yield dropped.
Are QAF Limited's Current Valuations High Or Low In Relation To History? (read here)
I reckon the improvement in balance sheet could be due to the exceptional gains from the sale of its 20 percent stake in Gardenia Bakeries as well as fair value gains recognized from its remaining 50 percent, in 2016.
QAF's FY2016 profit more than doubles to S$120.4m (read here)
The company also seems to be in an expansion mode (see extract from FY 2016 Annual Report):
The Group is establishing new bakery plants in its core countries to expand its capacity and further capitalise on its economies of scale.
In the Philippines, the Group has announced a PHP1,070 million (approximately $31 million) expansion plan to build a new Mindanao plant and purchase land at Luzon province for another plant.
In Malaysia, a new RM175 million (approximately $56 million) plant in Johor will come into production this year while another RM178 million (approximately $57 million) plant in Bukit Kemuning, Selangor, will be completed by 2018. 
These new plants when completed, will increase the Group's total bakery plants to 16.
Nevertheless, I am curious about the Intrinsic Value and Trailing PEG of this stock.
Trailing PEG and Intrinsic value
Let's do a quick study on the trailing PEG and intrinsic value of QAF Ltd.
1) Trailing PEG
P/E: 6.16 (Data from POEMS)
Dividend Yield (%): 3.79
EPS compound growth rate (5 yrs): 13.03%
The trailing PEG will be 6.16/(3.79+13.03) = 0.36. Which is good (less than 1).
2) Intrinsic Value
First, let's look at the estimated 5 years earning growth. We are going to use a time-frame of 5 years from now for this purpose. Given EPS and a PE ratio, the stock price can easily be calculated for any company. Using the below formula.
F = P(1+R)N where:
F = the future EPS
P = the starting (present) EPS (SGD 0.109) – I am using SGD 0.109 instead of SGD 0.21 as the EPS for 2016, as the SGD 0.21 was inflated due the sale of 20 per cent of QAF's shareholdings in Gardenia Bakeries in April 2016 (read here).
R = compound growth rate (9.26%: Using the 5 yrs CAGR with EPS in 2012 as SGD 0.07, EPS in 2016 as $0.109. However let's take a 20% discount, and use 7.408% as I am not really sure if growth can be maintained.)
N = number of years in the future (5)
Estimated future EPS: 0.16
I will be estimating the future PE of QAF Ltd to be 12.32 (See below data from Morningstar) – average of the PEs from 2007 to 2016.
Future Stock Price
P=EPSxPE
P = future stock price
EPS = future EPS
PE = future PE
Hence future stock price of QAF Ltd is 0.16 x 12.32 = 1.9712
Intrinsic Value
P=F/(1+R)N
P = present (intrinsic) value
F = future stock price (1.9712)
R = MARR (15% or 0.15)
N = Number of years (5)
Hence, the intrinsic value of QAF Ltd is SGD 0.98.
Using another method, the intrinsic value I arrived at is SGD 4.88. That is considering factors like Risk-Free Rate, Beta, Operating Cash Flow, Total number of Shares outstanding, etc. See below.
Given that the share price of QAF on 22 June 2017 is SGD 1.325, there appears to be a margin of safety, if we refer to the intrinsic value of SGD 4.88 using the second method.
However, if we refer to the intrinsic value of SGD 0.98 using the first method, there is no margin of safety.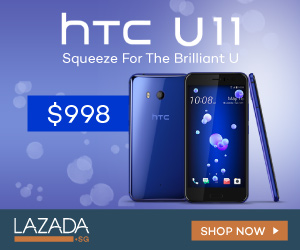 In Summary
In gist, I still believe that the financial fundamentals of QAF have been getting better in recent years. This is primarily on its balance sheet due to the one-off gains. Its business model is simple. ROE is marginally better, but ROA is still a drag though given its asset heavy business model.
The dividend yield, unfortunately, has dropped.
Stock price wise, not a clear cut as to whether it is undervalued. Nevertheless, the stock price has increased in recent years, so I do feel it might not be undervalued. Hopefully, price will lower to present a better opportunity.
It is one of the stock I am keeping an eye on – and will still be tracking it.