I always felt that investing is both simple yet difficult at the same time.
Terry Smith
In the below article, Terry Smith shared his investment strategy, Terry Smith is also known as the English Warren Buffett, Smith joined Barclays as a history graduate in 1974. He became prominent as the UK's top-rated banking analyst throughout the 1980s.

Terry Smith's tips for picking exceptional businesses and getting hefty returns (read here)
To quote the article (emphasis mine):
Investment strategy
Smith says investors should have a high quality, concentrated portfolio of 20-30 resilient global growth companies which are held for the long term.
As per him, investors should follow a simple three-step investment strategy, which is-
1. Buy good companies
2. Don't overpay
3. Do nothing
Investing is a long-term prospect, the benefits of which come after many years. Patience, too, is a behaviour where the benefits last a long time. Patience endures temporary hardships for the future reward. Warren Buffett also considers patience – or lack of it – a defining factor in investment success.
There is a saying that investing is more about being patient than being smart. Yes, it takes a fair amount of intelligence to pick good companies, know valuations (and not over-pay). However, I reckon the hardest part (for me at least) is to do nothing. Some people are born with this character trait, while others need to work hard to achieve it.
Put it in another way, it does not take me very long to churn out a 'buy' list of good companies, whose stocks I would like to own. I have plenty of time to do that, to study their economic moats, past financial performance, and current/past valuations… it is what happens after I have that 'buy' list.
I reckon Charlie Munger said it the best.
"Waiting helps you as an investor and a lot of people just can't stand to wait. If you didn't get the deferred-gratification gene, you've got to work very hard to overcome that." Charlie Munger
The story about the 3 monks
Then there is the story about 3 monks. 3 monks were staying in a temple, but all needed to make a trip to another temple. However, the weather during that time was cloudy and rain is imminent. The first monk took with him an umbrella, the second monk took with him a walking stick, while the last monk did not take anything. All 3 monks arrived at the other temple the next day.
The first monk who took the umbrella, arrived covered in mud; while the second monk who took with him the walking stick arrived soaking wet. Oddly, the third monk who took nothing arrived clean, dry and proper. The first 2 monks were puzzled. They have rushed here in the rain (one fell down in the rain, and ended up muddy, while the other braved through the rain without an umbrella).
Both monks questioned the third monk. The third monk simply replied that while on route to the temple, when it started raining, he simply waited at a pavilion, and only continued the journey when the rain stopped.
I reckon we can do all sorts of analysis, planning; but in investing it really pays to be just that bit more patient.
Typically, for most people going about their normal day-to-day tasks, it pays to have a sense of urgency, to not leave things to the last minute. However, in investing, time in the market is more important than timing the market.
Jack Bogle's market advice: 'Don't do something; just stand there' (read here)
Year 2022: The year to be patient?
The year 2022 is still a blank canvas for me. I don't really have a concrete plan as to how to invest just yet. It could be due to the various events that have happened in 2021, for instance, the regulatory announcements in China (from the banning on crypto mining, crack-down on private education, escalating property curbs – including the Evergrande crisis, continued crack-down on Chinese techs, the notion of common prosperity, etc)…and the impending rate hikes by the US Fed in 2022.
To put it in another way, there are many known unknown risks. We are aware that there will be 3 or 4 rate hikes in 2022 by the US Federal Reserve but we do not know when and to what extent (how many basis points). We are aware that there is an on-going risk of delisting of Chinese companies stocks from the US stock exchanges but do not know exactly when (and what will be the full extent of it, and what will be China's actions). We are aware of the escalating property curbs in China which appear to be affecting more developers, and recently Country Garden is in the news, but we have yet to understand the full extent of it. And also, will China continue to insist on its zero-Covid policy in 2022?
Fed's Harker calls for 'action on inflation,' sees 3 or 4 rate hikes likely this year (read here)
China's property crisis reaches biggest builder Country Garden (read here)
Then there are the unknown-unknown risks. If we can turn back time, and be back in Dec 2020, I am sure very few of us would have anticipated the harsh crackdowns in China on private education, property developers, tech companies etc in 2021. And let's not start on the Omicron covid-variant or the continuing free fall of Alibaba stock price since late 2020 (after the failed Ant IPO).
Even the brilliant minds in Temasek and GIC probably did not foresee China's curbs on its US$100 billion private tutoring and online education sector.
China's edtech assault hits investors from Singapore's Temasek and GIC to SoftBank (read here)
So yes, given what has happened in 2021… 2022 is really 'hard to say' (for lack of a better word). There are just too many unprecedented events.
Tips for myself to be patient
So that brings me to this notion of being patient. I reckon there are some tips in being patient (well at least to me).
Let me be honest with you, I am not the most patient person around to start with (I am not born with that gene). I don't think I can survive staring and waiting for the wall paint to dry (then again having spent close to 2 years working from home, and on most days alone in a room.. this has given me new meaning to the phrase 'watching paint dry').
I reckon I have digressed. As I mentioned earlier, I am not the most patient person to start with. However, since we are talking about investing our hard-earned money here…
"The stock market is a device to transfer money from the impatient to the patient." Warren Buffett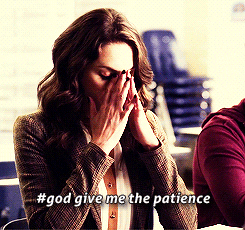 1) Learning from past experiences. Perhaps it is the past (bad) experiences, whereby I have been badly 'burned' by being not patient. We are all familiar with the term FOMO (Fear of missing out), and I have my fair share of jumping in quickly for fear of missing out (only to be badly burned afterwards).
Some of my worst investing decisions are made when I am both mentally tired or preoccupied with work, and when I made investing decisions rashly.
2) Valuation: It could also be the fact that from many valuation indicators, the US markets do appear overvalued (from a P/E valuation perspective). Singapore market (from a P/B valuation perspective) appear slightly below or full valued, while the Hong Kong market is undervalued (from a P/B valuation perspective) if we can accept the regulatory risks.
I still believe that if the US markets sneeze, the other bourses will also catch a cold. Well, these days, when the China markets sneeze, many markets elsewhere also appear to be affected.
So with the 3 or 4 impending rate hikes in the US; and high valuation and potential pull-backs… I would say the odds are good that we can find better opportunities moving forward in 2022 and even 2023.
"A stock market decline is as routine as a January blizzard in Colorado. If you're prepared, it can't hurt you." Peter Lynch
3) Ways to sock away idle cash while earning passive income. I still believe that in the long term, buying good companies at fair valuation is the way to go. It is also important to build up a dividend income stock portfolio. After all, this is a great way to beat inflation. And raging inflation is now in the news. Idle cash in the bank will just lose its value quicker. So yes, that could be the driving force why some of us rush to invest our idle cash. We just can't bear to see our hard-earned money value eroded over time.
Nevertheless, building up a war chest is still important. Cash in a way, like patience, in investing, is often under-rated. In times of crisis, cash is king.
It is often during this time of building up a war chest, that I often start looking for ways to sock away my idle cash. I have tried putting them in Singapore Saving Bonds, Money Market funds, P2P loans, using it as a reserve to sell cash-reserved put options, and more recently trying out purchasing stable coins (crypto) and earning higher interests in sites like Nexo, Hodlnaut, BlockFi or Celsius. Not all strategies turn out good – for instance, my experience with P2P loans and Amazon FBA selling in the past did not work out well.
In retrospect, I don't think P2P loans are worth the time and effort. Did not exactly lose much money, just wasted time and effort.
I also think I am not well suited to sell call or put options regularly (my mind cannot adjust well to leverage snd the time limit/decay that easily).
For me, I am only using a small amount in starting a new strategy of purchasing stable coins. I will probably put more as I get more confident and comfortable with it over time. Nevertheless, crypto investing/trading is risky and is not for everyone. I am not advocating crypto to anyone, pls DYODD.
Crypto Shadow Banking Explained and Why 12% Yields Are Common (read here)
Lending Your Crypto Could Generate Attractive Yields. But How Safe Is It? (read here)
To quote the above article: "The hedge fund, however, needs cash to buy the spot Bitcoin, so would be willing to pay what seems to be exorbitant rate of 12% for the loan as long as it can earn 21%, or a 9% profit, on the trade. The spread between spot and futures has been even higher in recent months."
I initially wanted to purchase USDC, however, Gemini does not allow that. I am also not keen to purchase USDT (I have a huge suspicion on Tether based on what I read online): I eventually ended up buying DAI.
Top 6 stablecoins in the crypto market — what are they, how they work and why they have governments worried (read here)
In some remote corner of my mind, there is this thought of using stable coins parked in Nexo earning daily interest which can easily be converted to SGD as cash reserves for the occasional selling of cash-reserve put options….just a crazy thought so far. Hmm…. too many dimensions and steps. And yes, need to consider the (gas) fees involved.
Below is from Nexo.
Sure the interests from Singapore Saving bonds (SSB) and Money Market funds are low when compared to the yields from dividend stocks/Reits (or even crypto interests), but well, they are a lot 'safer', and it beats leaving the money in the banks. It does not eliminate the feeling of 'devaluation' from hyperinflation, but it sure helps to smoothen it off.
So far I have been treating the funds in SSB as my 'last resort' fund… when armageddon happens. It is just too lengthy to convert it to cash :p
Well, ultimately, what works for me, may or may not work for you.
---
StocksCafe
FYI I find StocksCafe useful for the tracking of my own portfolio, and especially like to use it to track my portfolio stock dividend / bond interest payouts (projected and due). You can use my referral code: apenquotes. Just click here. Upon signing up using the referral code, you will get to enjoy being a Friend of StocksCafe and test out all features for free for two months!
Please follow me at StocksCafe, via my StocksCafe profile page.
Tiger Brokers
For the Singapore market, Tiger Brokers currently waive the minimum fee and only charge a 0.08% trading fee. This drastically reduces your cost as the minimum fee from other brokers (ranging from SGD 8 such as FSMOne and SCB, to SGD 25 for local brokerages) does add up and can eat into your returns.
Tiger Broker Referral Code:: GPE59H
Sign up here.
Use the above referral code to enjoy the below benefits.
FSMOne.com
Typically I use FSMOne.com to invest in funds & ETFs (including money market funds).
If you do not have an account, you can sign up here. Please use my FSMOne referral code: P0031127, when you sign up.
Gemini
As stated by MoneySmart on Jan 22, if you're looking to optimise trading your crypto with relatively low fees, simple-to-grasp expert UI and ease of purchase with Singapore dollars. then the best crypto exchange in Singapore is Gemini,
If you do not have an account, you can sign up here using my referral link. After you have signed up, once you buy or sell US$100 or more (or 100 USD equivalent of your domestic currency) within 30 days of creating your account, your account will be credited US$10 (or 10 USD equivalent of your domestic currency) worth of bitcoin.
Hodlnaut
Hodlnaut is a crypto-borrowing and lending platform that helps investors improve the return on their assets.
If you do not have an account, you can sign up here using my referral link. After you have signed up, you will receive a US$20 sign-up bonus after making a deposit equivalent of US$1,000 in a single transaction on any supported assets within 1 week. Bonus payouts are paid in the same asset deposited. You may make a test deposit of any amount. The deposit equivalent of US$1,000 or more must be completed within one week of the first test deposit.
Shopee
I have been using Shopee for a while and think you will like it as much as I do.
Get $10.00 off your first purchase using my code DARREB52.
Download Shopee now and enjoy hot deals at the best prices! Click here.
Happy shopping!