Whether we like it or not, the pandemic has in many ways affected our lives.
Perhaps I am by nature optimistic. Although it sometimes works against me, I often like to look at the bright sides of things. Likewise, even during this pandemic.
Well since I have to live with it (for the time being), why not make the best of it.
This post is going to be an easy read. Something light.
Work
I have very much come to terms with the WFH (Work from home) routine.
IN FOCUS: Thinking out of the cubicle – what lies ahead for hybrid working? (read here)
For this year, in particular, my wife began to spend more time at home working (the nature of her job sort of changed although she is still in the same organisation). So literally, from a daily perspective, my 'colleague' so to speak, which I see most often is my wife. She works from a desk in one of the bedrooms, while I work from a desk in another bedroom.
A big part of my job requires me to attend in person (physical) meetings. So most days I would be out of the house, but still, after the meetings, I would return to my 'desk' at home.
I also have to attend online meetings (which I could do outside – wherever there is WIFI) or at home. And my superior can always call me at any time. The one downside is that I often do not know my colleagues' schedules and it is hard to coordinate work (esp. when teamwork is required).
Nevertheless, in general, in my opinion, the construction industry has not recovered from the pandemic, and the pace of work sort of slowed down.
So when we are allowed to dine out (eg. during Phase 3 Heightened Alert), my wife and I will go downstairs to have lunch. Or when we can't dine out (like now in Phase 2 Heightened Alert), we just have our alone time having meals at home. Even then, due to work, we may not be able to have lunch together. Well, that's lunch with my 'colleague' so to speak. We will sometimes talk about what's happening at work and about our kids.
Our kids are at the in-laws' place (which is nearby). And we will go there for dinner daily. These days, I get to spend more time having dinner with my family. Before the pandemic, due to the tight work schedule, I may not had this luxury.
Exercise
There are a few slight changes that I noticed for myself.
I typically like to swim, like once a week, at the nearby public pool. However, recently due to the Phase 3 Heightened Alert, it is getting harder to book the evening slots I want. Consequently, I picked up another form of exercise – cycling.
We bought a bicycle for my son, but after a few months, he seems to lose interest (in cycling). In a way, the bicycle will become a white elephant if nobody uses it (my wife does not know how to cycle). So occasionally if I have some spare time (it does not occur often), I will just spend a short while cycling .. to get out of the house so to speak.
If I managed to leave the house early (and have more time for a longer trip), I will cycle further. Typically, as I am not a confident cyclist, I will cycle on the PCN paths (Park Connector Network). I live in the west, and using the PCN I can cycle to Clark Quay, The Float @ Marina Bay …etc. The furthest I went was to Tanjong Rhu (once). The route I take has fewer road crossings, as the PCN routes there take the form of underpass tunnels below the roads.
Come to think of it, since early 2020 till now, I fell ill less often. I was only sick (and on MC) once.
Family
As mentioned earlier, the pace of work slowed. Most of the free time that I had, I typically spend with my family (wife + 2 kids).
I spend more time with the family (my wife and 2 kids). It could be just going for walks during the weekends or a trip to the shopping malls (reduced drastically during Phase 3 Heightened Alert).
I guess as a father, there is always this 'guilt' of not being there for my kids, especially when they are young.
Frankly, some people might rant about being stuck at home… but I like to think of it as a rare opportunity to spend time with my kids (even though the pandemic has been around for close to 18 months, and since the start of the Singapore Circuit Breaker on 7 April 20, it has been more than a year). Although my wife complains that I spend too much time blogging hahahaha.
For the elder kid, I can be around for him to ask questions about school works, or to just enjoy a Netflix movie together. For younger gal, it could just be bringing her down to the playground or cycle, or playing card games/board games/puzzles/art & crafts…
In other words… Just being there mentally and physically (more often).
If I am to compare the amount of 'guilt' (of not being around) I had in 2019 to the amount I have in 2021… I would say the level of 'guilt' in 2021 is much lesser. Although I still think I can (and should) do better as a dad.
During the recent durian season, I bought some durians and enjoyed them with my parents.
Stock Markets
After the fast and sudden drop, and quick rebound in the early part of 2020, the Singapore Stock market in 2021, in my opinion, seems a bit range bound. The recent reversion back to Phase 3 Heightened Alert, only adds to the volatility.
For my own Singapore portfolio, there are days of small capital gains, but was soon negated by a few days of big losses (eg. when the reversion back to Phase 3 was announced).
In short, performance-wise, my stock portfolio in 2021 was not as great as in the latter part of 2020.
Within my dividend portfolio (Singapore & Hong Kong-listed stocks), many are 'recovery' stocks. Consequently, the raging delta variant virus in Asia and the spike in COVID-19 cases recently (plus the Chinese authorities crack-down on tech companies & after-school education institutions) led to more volatile markets and this volatility is evident in my stock portfolio.
Thoughts on my portfolio (read here)
Nevertheless, the dividend has been slowly building up and 2021's total dividend income should exceed the 2020's total dividend income.
In gist
Perhaps it is like the saying, of having the cake and eat it too. eg. to have or do two good things at the same time that are impossible to have or do at the same time.
I guess for some aspect of my life, it is easy to quantify. For instance, when it comes to work, we have deadlines, we have yearly review of performance, the amount of salary we earn. Or even the performance of my stock portfolio.
For other aspects of my life, be it my health (amount of exercise), the time I spend bonding with my family, it is much harder to put a number to it. However, I do believe that in 2020 and 2021, these have changed for the better.
Having said that, I reckon the wants and needs for someone in their 40s, differ from those in their 30s, 20s, etc. Also for someone with a family, it might differ from those who are single.
Nevertheless, for me, I try to make the best of the situation.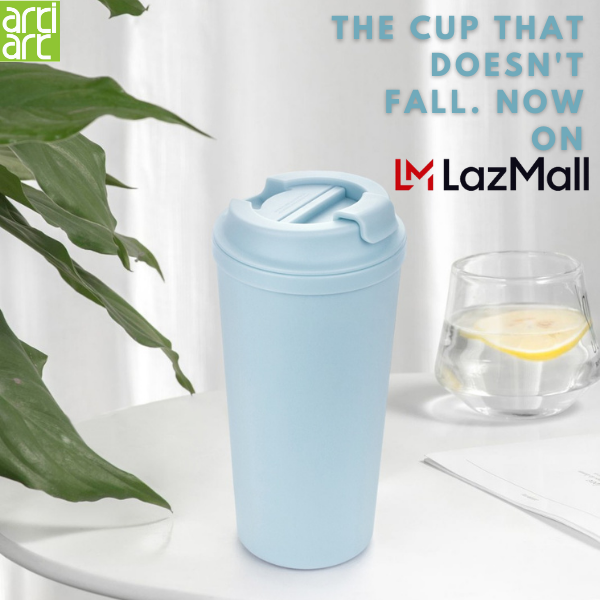 ---
StocksCafe
FYI I find StocksCafe useful for the tracking of my own portfolio, and especially like to use it to track my portfolio stock dividend / bond interest payouts (projected and due). You can use my referral code: apenquotes. Just click here. Upon signing up using the referral code, you will get to enjoy being a Friend of StocksCafe and test out all features for free for two months!
Please follow me at StocksCafe, via my StocksCafe profile page.
Tiger Brokers
For the Singapore market, Tiger Brokers currently waive the minimum fee and only charge a 0.08% trading fee. This drastically reduces your cost as the minimum fee from other brokers (ranging from SGD 8 such as FSMOne and SCB, to SGD 25 for local brokerages) does add up and can eat into your returns.
Tiger Broker Referral Code:: GPE59H
Sign up here.
Use the above referral code to enjoy the below benefits (Campaign Period: 1 July 2021 12:00:00 – 9 Aug 2021 12:00:00  (Singapore Time)
FSMOne.com
Typically I use FSMOne.com to invest in funds & ETFs (including money market funds).
If you do not have an account, you can sign up here. Pleaee use my FSMOne referral code: P0031127, when you sign up.
Shopee
I have been using Shopee for a while and think you will like it as much as I do.
Get $10.00 off your first purchase using my code DARREB52.
Download Shopee now and enjoy hot deals at the best prices! Click here.
Happy shopping!
---
Do like my post if you have enjoyed it!! Click the star below.
Do subscribe to my Patreon page.