Moya Holdings Asia Limited is a stock that has come out of nowhere and has won many investors' hearts.
Just look at the chart below. The stock was trading at SGD 0.029 on 18 Feb 2016. On 18 Aug 2017, the stock price was SGD 0.107. That is an almost 270% increase in approximately 1.5 years.
By the way, in Jan 2016, Moya Holdings Asia issued a 5 for 4 rights issue (see below).
Moya Asia: 5 For 4 Renounceable Non-Underwritten Rights Issue At S$0.033 Each. (read here)
What could be behind this astonishing good stock performance?
"As I look back on it now, it's obvious that studying history and philosophy was much better preparation for the stock market than, say, studying statistics." Peter Lynch
Moya Holdings Asia is a penny stock. Before I continue, my post here is basically about the business and fundamentals of the company (behind the stock price). It is not a technical analysis of the stock price movement, or even about the price itself.
If your intention is to speculate on this penny stock, this post is not for you.
Moya's business is based in Indonesia. And its primary business (water treatment solutions) is way beyond my circle of competence. Frankly, if one is viewing this stock as a mid to long-term investment, I reckon it would be advisable to first know more about the company and the management, rather than look at the stock price. For me, I would much rather err on the side of caution if I am placing good money in this stock. I neither know their service/product or know about the business and government policies in Indonesia pertaining to water treatment.
A lot of what I have gathered in this post is from what I have read. It is also questionable how reliable some of these online sources are. However, again, if you are to invest in this stock, please do your own research first (convince yourself).
Warren Buffett: The Difference between Investing, Speculating and Gambling (read here)
So what is the business of Moya Holdings Asia about?
Moya Holdings Asia Limited, an investment holding company, engages in the investment and development of total water solutions in Indonesia. The company offers a range of water treatment solutions to government, including commissioning, operation, and maintenance of various water treatment plants on design, build, operate, and transfer arrangements. The company was incorporated in 2013 and is based in Singapore. Moya Holdings Asia Limited is a subsidiary of Tamamris Infrastructure Pte. Ltd.
Until recently, it was a just small water play based in Indonesia. Moya Holdings has three 25-year Build-Operate-Transfer (BOT) projects in Bekasi Regency, Tangerang and Makassar, which were secured in August 2011, February 2012 and August 2013, respectively.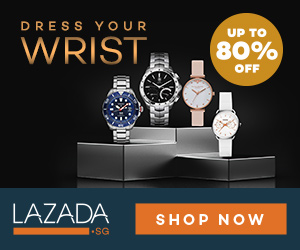 1) The Indonesian Tycoon Factor
MOYA HOLDINGS ASIA: Salim Group takes control of Indonesian water play (read here)
This is an over-simplification of the transformation, but generally speaking, with Mr Anthoni Salim's involvement, Moya Asia is now part of a chain of companies and is suddenly given a cash hoard (that is until recently till the acquisition of Acuatico Pte. Ltd.).
Note: Tamaris Infrastructure (whereby Mr Salim is a controlling shareholder) is part of an Indonesian-based group which is presently principally engaged in the investment, development, construction, and operation of hydroelectric power plants.
"Mr Salim's involvment is through a  series of companies. Firstly, he is the controlling shareholder of PT Tritunggal Intipermata which, in turn, is a controlling shareholder of another company. 

And so it goes for another six companies until we reach Tamaris Infrastructure, in whose name the Moya Holdings shares are held.

So in the space of less than a year Moya Holdings finds itself with loads of cash in hand from, mainly, a change of controlling shareholders."
A bit about the multi-billionaire Anthoni Salim:
Regional magazine GlobeAsia ranked him as the second richest Indonesian in 2016, with $11 billion in net worth, just below the wealthiest Indonesians;
The net worth of Salim's shares in PLDT, Metro Pacific Investments Corp., Philex and Meralco alone is about $4.5 billion. That would make him — if Forbes ranked him among the country's richest — No. 3 richest magnate in the Philippines, the only foreigner in the list. 
Salim who is a foreigner in the Philippines became the country's media mogul despite the fact the Constitution there prohibits even a single coin of foreign money invested in the press.
Salim's main sources of wealth in the Forbes and GlobeAsia listings have always been reported as Indofood (the world's biggest noodle maker) and First Pacific.
Anthony Salim is a crony of Suharto (second President of Indonesia).
Source:
 
2) Surge in profitability
Enough said. :p
3) The Fish that Swallowed a Whale
"Singapore-listed minnow Moya has swallowed Acuatico, a rival developer with nearly ten times its revenue."-Read here
On 11 June 2017, Moya announced that it has acquired Acuatico Pte Ltd for US$245.18 million (sum of the Purchase Consideration of approximately US$92.87 million + refinanced Acuatico existing loans in the principal amount of approximately US$152.31 million) (read here and here).
Maybe to put it in context… The revenue & net profit of Moya Holdings Asia in FY 2016 was SGD 19.3 mil & SGD 2.967 mil respectively. It has three 25-year Build-Operate-Transfer (BOT) projects. Its peers in the Singapore Stock Market consist of China Everbright Water (Revenue (ttm): SGD 359.68 mil) and Citic Envirotech (Revenue (ttm): SGD 553.25 mil).
Acuatico's audited net profits for FY2016 is, approximately S$35.57 million (as compared to Moya FY2016 S$2.967 mil). That (Acautico's profit) is almost 12 times Moya's profit.
Yes, improving Profitability + strong Tycoon backing + Synergy with related companies. However, still, Moya is a small fry before the acquisition.
Now a bit about Acautico Pte Ltd (read here):
Acuatico is the number one largest water firm in Indonesia (by the way, Indonesia is ranked no. 4 among the top 10 countries with the most population in 2017).
Acuatico produces nearly 10,000 litres/second and caters to more than 2.8 million customers, some 90% of them in its concession area of East Jakarta. Palyja, an abbreviation of PT PAM Lyonnaise Jaya, is a close second in size to Acuatico, with about 8,500 litres per second, covering West Jakarta.
Acuatico, operating under the brand Aetra in Jakarta, is known formally as Acuatico Pte Ltd, a Singapore company. The Acuatico business covers the entire system from the water processing plant to billing customers.
Now, what struck me about this acquisition are 3 things:
1. The Price. US $245.18  million (9.5 x FY16 pretax profit of US$25.76 million). The P/E ratios (ttm) of China Everbright Water, Citic Envirotech and Sanli on 18 Aug 2017 are 25, 20.43 and 10.71 respectively.
At 9.5 times, for the No. 1 water firm in Indonesia (4th most populous country in the world), it does appear to be a huge bargain (even though we are using Pre-tax profit in the case of Acautico). The Tycoon connection perhaps? See below for the extract from the acquisition announcement.
2. A reverse takeover, RTO (aka Back-door listing) rather than IPO. Yes the RTO of Acuatico does bypass the lengthy and complex process of an IPO exercise – and may results in cost savings. But still, Singapore RTO listings in recent times, do appear to perform poorly as compared to their IPO counterparts – in terms of share price performance. I wonder why…. :p
3. Post-deal, the group will flip from net cash position of $58.5m to net debt of $302.9m, with 2.5x net gearing.
Source:
4) Is the Whale, a Whale of Cash Flow or a Whale of Debt?
Acautico Pte Ltd is a private company, hence, I was unable to obtain free copies of their historical financial data. Nevertheless, I read what I can find online.
a) Debt:
In the acquisition announcement (read here), in the small print, the below was stated:
The aggregate consideration given for the Transactions was approximately US$245.18 million  ("Total Consideration"), being the sum of the Purchase Consideration of approximately US$92.87 million and the

Assignment of approximately US$152.31 million

(as described in section 6 of this announcement).
In Section 6 of the article, the below was stated:
The Target Group (eg. Acautico) has in effect

refinanced its existing loans in the principal amount of approximately US$152.31 million

via the assignment to the Purchaser (eg. Moya) (the "Assignment"). The Assignment utilized the Purchaser's banking facilities arrangement….
Simply put, Acautico has debts. Note: Net tangible liabilities of approximately US$133.71 million as at 31 December 2016. See below for the extract from the acquisition announcement.
This debt is now absorbed by Moya Asia via the reverse take over. The debt, by the way, is more than half the overall purchase price of Acautico.
There are many reasons why management wants to list a company in the stock market. One over-riding reason is spreading the risks (or in this case, spreading the debt). Small retail investors should really think whether if the risks are worth the investment.
Existing shareholders prior to the announcement of the RTO of Acautico probably did not have much of a choice (but to accept the debts). However, moving ahead, as someone thinking about investing in this stock, given that the 'dynamics' of the company has changed… is the risk worth it?
And oh yes, this stock does not have dividend payouts.
Look, lots of companies have debt. Debt, if used properly, is great for a company. Eg. if it borrows to earn more (than the interest incurred). So the question then is how does Acautico derives its revenue and can it earn substantially more than the recurring interests from the debts.
b) Questions on how Acautico derives its Revenue:
As per this article:
The Jakarta concessions are based on an unusual financial arrangement. It consists of water tariffs collected by the private operators (eg. Aetra which is a subsidiary of Acuatico Pte. Ltd) on behalf of the provincial government of Jakarta, which is separate from water charges paid by the government to the private operators. The original idea was that tariffs billed to customers would be higher than charges paid to the private operators. The resulting surplus would have allowed the government to pay back the debt owed to the central government resulting from international loans.

Deficit between water tariffs and water charges. There are two problems with this charging system:

First, the water charge is indexed to inflation and is supposed to be automatically increased every six months, while water tariff increases have to be approved by the City Council.  In the aftermath of the East Asian Crisis, the City Council froze the water tariff, thus creating a deficit for the government-owned Asset Holding Company (PAM Jaya) as early as the second half of 1998.

Second, the more poor people were connected the lower the average tariff collected would become because of the tariff structure and the greater the deficit of the public holding company (PAM Jaya) would become since for each new poor customer it (PAM Jaya) had to pay a charge to the private companies (eg. Aetra) than was higher than the tariff paid by the customer.
Basically, the above system, to me appears unsustainable. Near the end of the article, it mentioned the following (emphasis mine):
Aetra's (which is a subsidiary of Acuatico Pte. Ltd) 2010 profit was Rupiahs 142 billion (USD 16 million). However, these profits are based on the assumption that the unpaid water charges billed to PAM Jaya will be fully paid to the operators. Actually, these charges are not being paid and writing off these unpaid bills, as it may become necessary, would significantly reduce the profits shown on the financial statements of the companies.
As per this article, it states that PAM Jaya and the Jakarta administration will accumulate a staggering  Rp 18.2 trillion (SGD 1.82 billion / USD 1.33 billion) in debt if their contracts with PT. Palyia and PT. Aetra of Acautico, continue until 2022.
c) Court Case against Privatization (since 2013)
On 24 March 2015, the Central Jakarta District Court ruled that the terms of the privatization of Jakarta's water violated the common right to water guaranteed by Article 33 of the Constitution of Indonesia. The government of Indonesia and the private operators lodged an appeal against the court decision. The concessions remained in place pending a final court decision. In February 2016, the appeal court reversed the district court decision on the ground that the claimants did not have the standing to bring the claim. The claimants brought an appeal to the Supreme Court.
Jakarta Court cancels World's biggest Water Privatisation after 18 year Failure (read here)
High court rules in favor of Jakarta water privatization – PressReader (read here)
So, these left me wondering about Acautico's audited net profits for FY2016, which is approximate S$35.57 million. Will it be sustainable in the long term? 
And how much of these profits are on PAM Jaya's books. Will the Audit company question the charges not paid by PAM Jaya? Can a Singapore listed company controlled by Indonesian Salim Aquino demand the pay back from Indonesian government-owned PAM Jaya?
What if the appeal to the Supreme Court against privatization of Jakarta's water is successful? 
You decide for yourself.
What do I know? I just invest in a waste collecting company, deathcare company…etc.
"There seems to be an unwritten rule on Wall Street: If you don't understand it, then put your life savings into it. Shun the enterprise around the corner, which can at least be observed, and seek out the one that manufactures an incomprehensible product." Peter Lynch